Media Release: New Student Trustees
Sep 15, 2023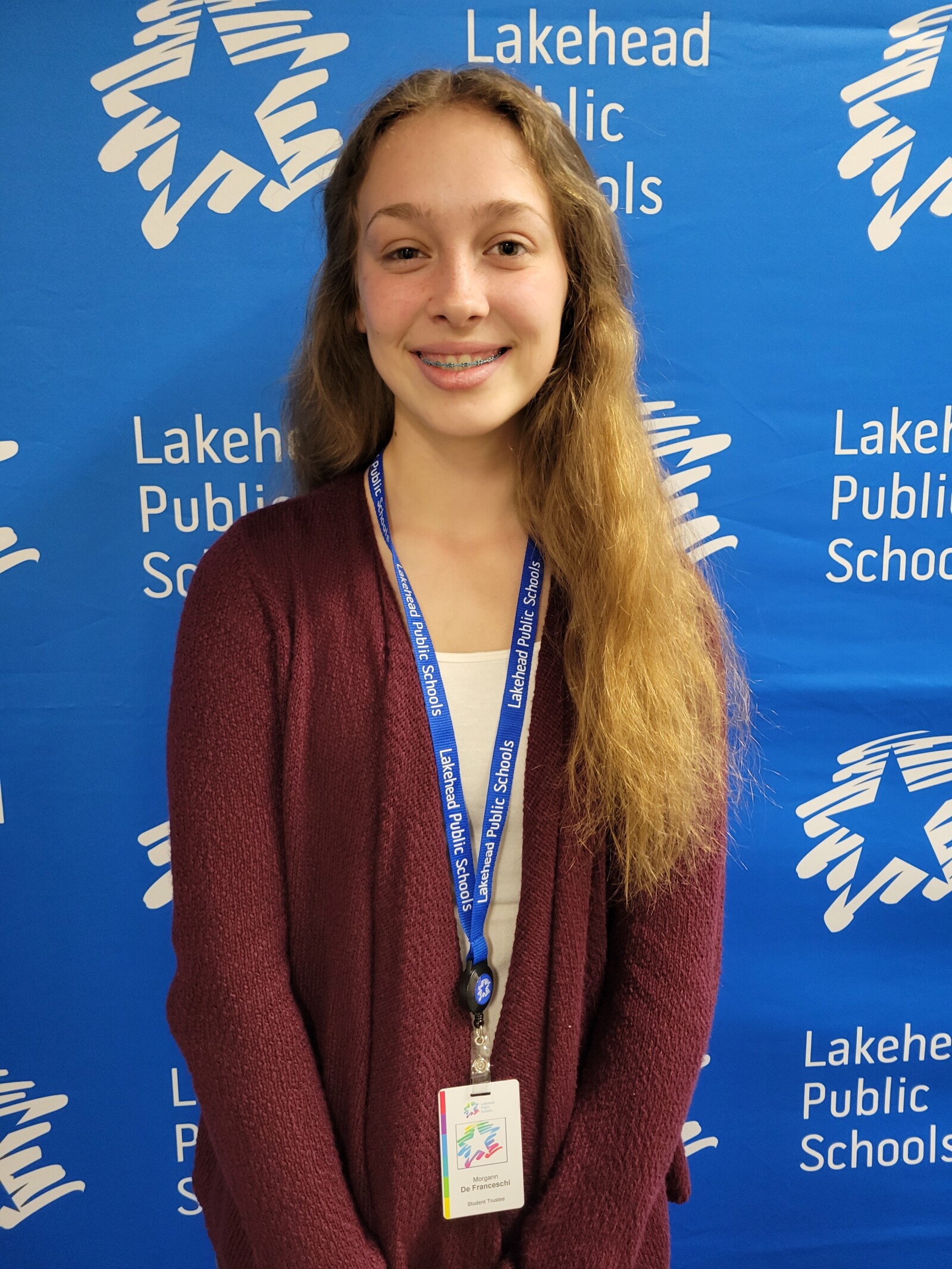 Lakehead District School Board Welcomes New Student Trustees
Lakehead District School Board has welcomed two new student trustees for the 2023-2025 term. Student Trustee Morgann De Franceschi, Grade 11 student at Westgate Collegiate and Vocational Institute, and Indigenous Student Trustee Emily Drake, Grade 11 student at Superior Collegiate and Vocational Institute, made their official declarations to the Board at the September 12, 2023 Board Advisory Committee meeting.
Student Trustee Morgann De Franceschi is the acting co-vice president of Westgate CVI's student council and is an active member of the community with volunteer experience at Shelter House Thunder Bay, St. John Ambulance, Christmas Cheer, Thunder Bay Public Library, and Precious Bundles.
"I believe education is a lifelong process. I believe the more involved I am, the more people I can get involved. I want to make a positive impact on our generation and continue to spread equality and opportunities across the Board," said Morgann De Franceschi.
Indigenous Student Trustee Emily Drake is Anishinaabekwe originally from Fort Hope and is passionate about volunteer work that includes advocating for change in cultural awareness and equality. Emily Drake is enrolled in Superior CVI's International Baccalaureate Programme and is a member of the Student Advisory Council. Her volunteer experience includes developing and leading Indigenous learning sessions for elementary students and contributing to Mount Baldy's children's summer camp and St. Joseph's Foundation curling tournament.
"I am prepared to utilize my knowledge and continuously learn in order to be a strong voice when advocating for Indigenous perspectives in education. I am committed to the continuation of uplifting and revitalizing Indigenous culture, language, and experience in schools. To be strong, we must stay together, like a braid of sweetgrass," said Emily Drake.
Lakehead District School Board looks forward to the involvement of the student trustees in guiding Lakehead Public Schools toward achieving the goals of the Strategic Plan.